A Brief Introduction:
---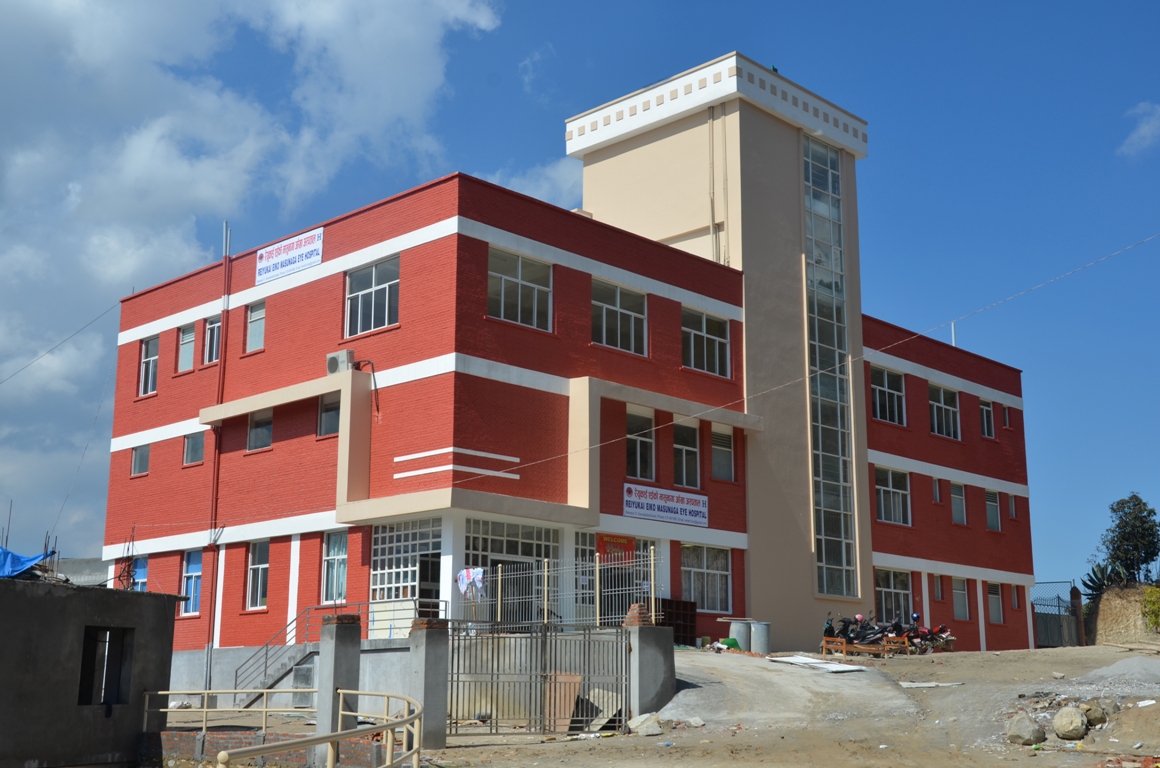 Started with grand opening amidst a great The Reiyukai Eiko Masunaga Eye Hospitalfunction in Banepa in the Kavre district by the Founder President of Eurasia Reiyukai and Patron of the Hospital Mr. Yushun Masunaga, on February 22, 2007 Reiyukai Eiko Masunaga Eye Hospital has been extending its services campaign with great enthusiasm.

The Hospital was brought into operation to remedy the sufferings of the thousands of eye-disease patients residing in the hilly region to the eastern area of Kathmandu valley who were compelled to travel to the capital city of Kathmandu in search of eye treatment.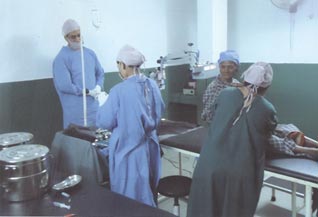 Since its operation it has been conducting at least three camps The Reiyukai Eiko Masunaga Eye Hospitalper month in the villages and has been receiving the opportunity to provide services to the villagers by reaching inside the villages. In spite of this we have been conducting two times clinics per month in Sindhupalchowk district's Khadichaur which has benefited the remote areas residents. We are happy for being able to arouse the awareness among the large number of the people in the villages who had been earlier living with the diseases unattended, blaming God and the Fate.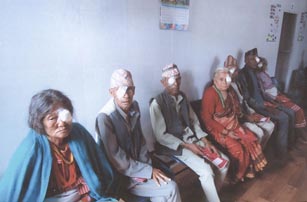 The Hospital has until now provided its services to the total number of 1 lakh 9 thousand and 51 persons through its hospital and camp services. The Reiyukai Eiko Masunaga Eye HospitalWhile we have had the opportunity to give new life as to many as 2 thousand 4 hundred and 96 patients by performing surgical operation upon them. This Hospital which has the aim of providing free medical services to minimum 8 thousand and free surgical services to minimum 3 hundred village residents every year and has so far provided free medical services to 33 thousand and free surgical services to 8 hundred and 18 persons through the camps. For the purpose Dr. Sagun Narayan Joshi, Dr. Madhu Thapa, Dr. Gulsan Bahadur Shrestha, Dr. Pragati Gautam and Dr. Irina Kansakar, have with the special assistance of The Reiyukai Eiko Masunaga Eye HospitalB.P. Koirala Lions Netra Addhyayan Kendra (Eye Research Centre), Maharajgunj, Kathmandu been extending significant co-operation. The contribution of the Advisors to the hospital, Professor Dr. Shashanka Koirala, Professor Dr. D.N. Shah, Dr. Sagun Narayan Joshi and Ashok Shrestha is of great importance.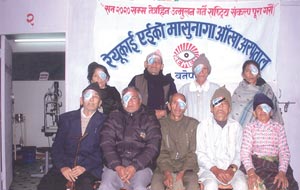 In view of the present building of the hospital being very small purchases have been made for the land for the construction of the new building which is going on. In this connection the Patron of the Hospital and Founder President of Eurasia Reiyukai Mr. Yushun Masunaga laid the foundation of the building being built in Budol in Banepa. After the completion of the building 300 number of patients will have an opportunity to receive services every day.
---
For additional informations our address is as follows::
Reiyukai Eiko Masunaga Eye Hospital
Banepa Municipality, Ward No. 1, Kavrepalanchwok District, Nepal
Tel. : 011-661580
E-mail: remeh_banepa@yahoo.com
---
NB: Click for full size image
---