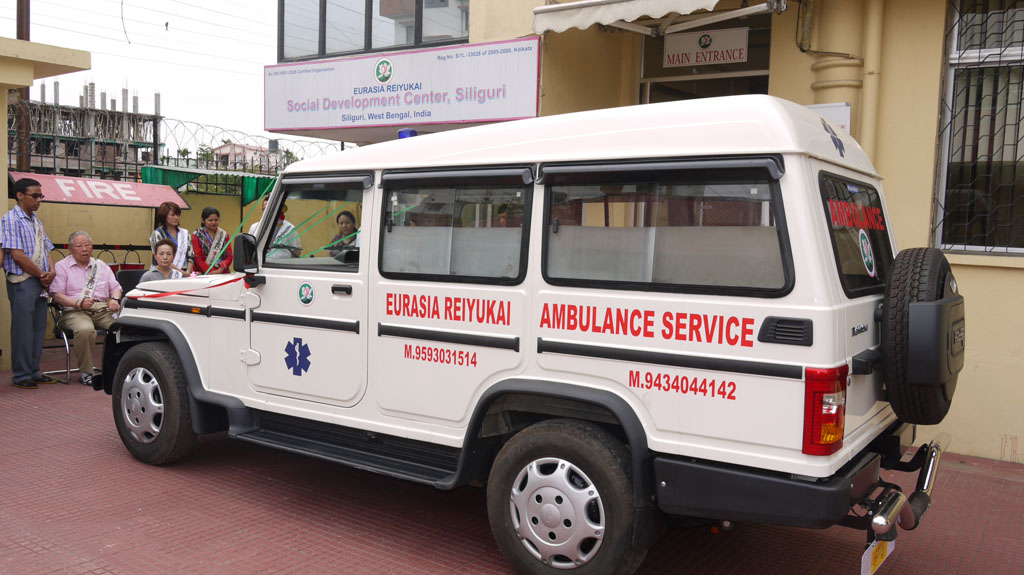 ---
An Introduction of Eurasia Reiyukai Ambulance Service:
As Eurasia Reiyukai intends to develop maximum number of people who can contribute to the development of society, it is working on providing different social and selfless services to the people in number of nations.
In this regard, an Ambulance service in Kalimpong, West Bengal, India, has been providing its service with an intention to help people at the local level. Keeping in view the smooth an active functioning of an Ambulance service since June 2000 by Kalimpong area, Eurasia Reiyukai Founder President has donated new Ambulance to Eurasia Reiyukai Kalimpong area. The Founder President handed over the said Ambulance in a function organized on 21st April 2015 at Eurasia Reiyukai Head Quarter premises, Bankimnagar, Siliguri.
---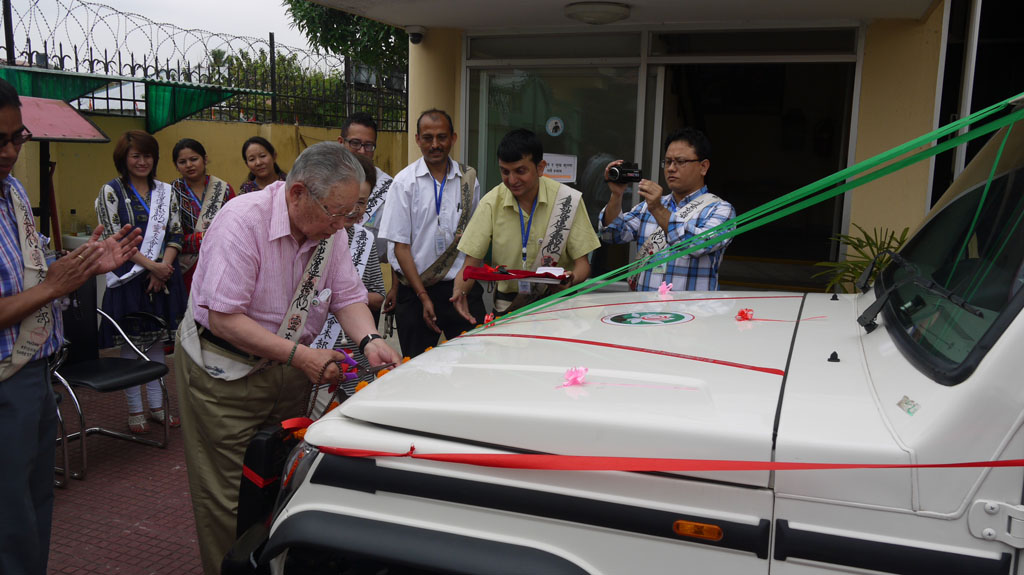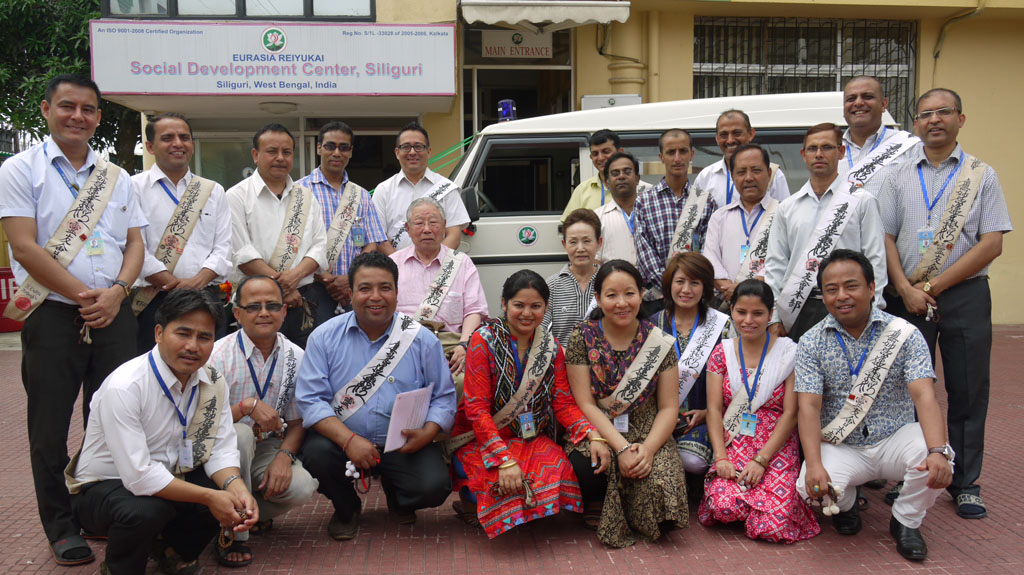 ---