An Appeal of Eurasia Reiyukai
"Heart of Gratitude-World of Gratitude"

As you are well aware of the fact that in accordance with the guidance & proficient leadership of Eurasia Reiyukai Founder President Mr. Yushun Masunaga, we have been spreading great Reiyukai teachings for the last 40 years in order to make persons who leads from the front for the development of one's dwelling home, family, society and country and also render continuous services on social development and social awareness campaign.

Together with this campaign all the members of Eurasia Reiyukai carry out persistence practices and also getting invaluable co-operation from our well wishers we have availed the opportunity to receive the tremendous happiness on the completion of 13th years of Eurasia Reiyukai and we feel really proud on that.

We have been relentlessly working in this campaign for the development of the society having affluent to heart through the teachings and social activities of Eurasia Reiyukai by holding hand to each other.

- Eurasia Reiyukai
Welcome to Eurasia Reiyukai
Eurasia Reiyukai was founded under the able Eurasia Reiyukai leadership and guidance of the Founder President of Eurasia Reiyukai Mr. Yushun Masunaga in order to make the Eurasia continent prosperous by receiving the opportunity to imply and implement the Great Reiyukai Teaching, in the Eurasia region in order to bloom the flower of the Great Reiyukai Teaching and the Teaching of Shakyamuni Buddha. The term Reiyukai, literally means society of the spiritual fellowship. Reiyukai Headquarter, Shakaden, Tokyo, JapanReiyukai aims at creating at least one more person effortful to build up world peace in order to make each and every family peaceful.The Reiyukai has three main pillars to practice: the first one is ancestral remembrance, second is purification of karma and the third is practice of repentance.
Read More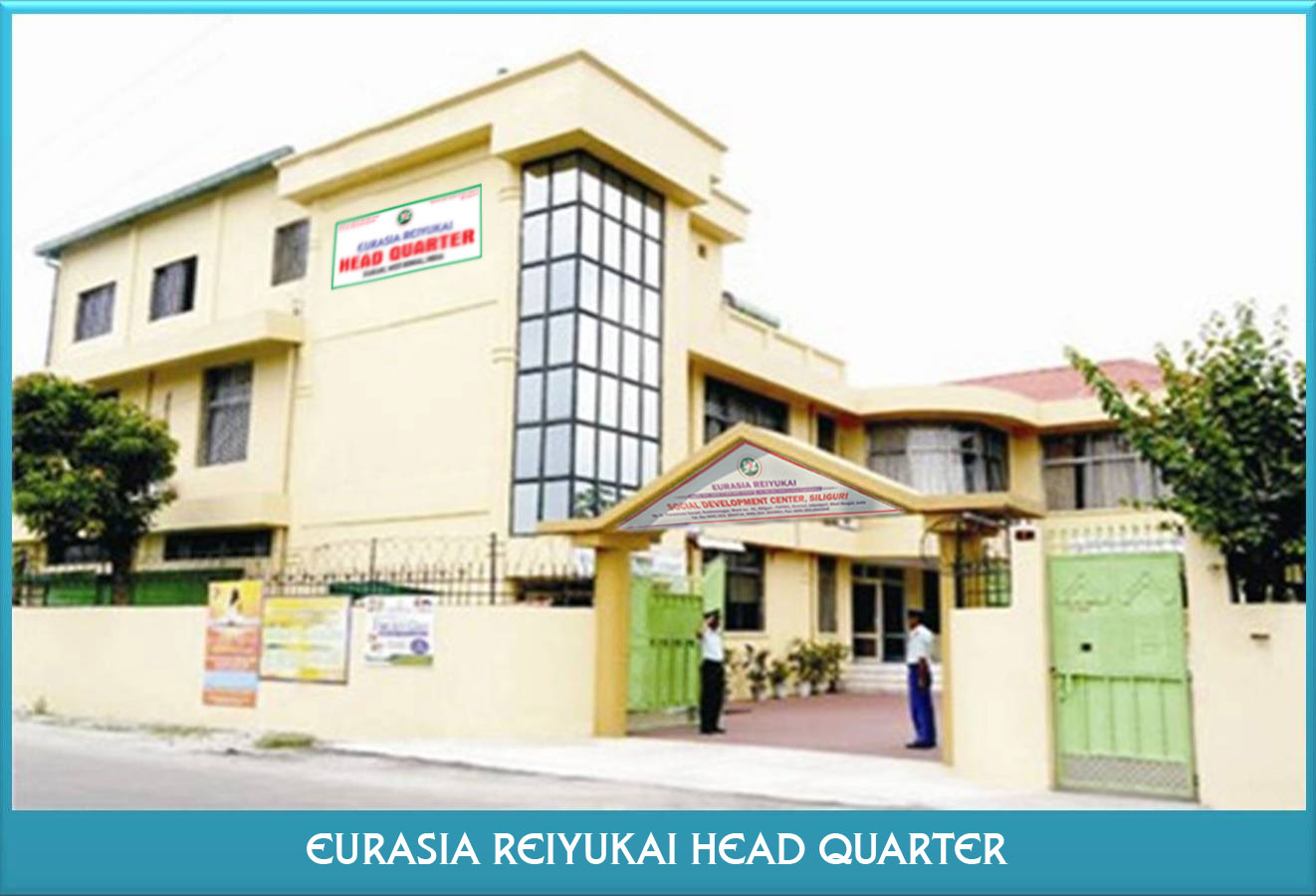 ---
The Founder President guidance regarding the LOGO of Eurasia Reiyukai: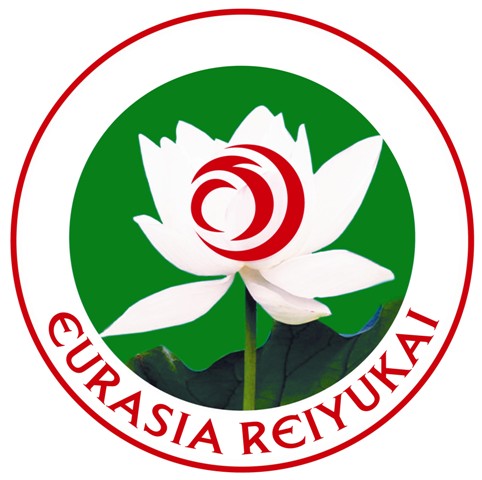 Till now the logo had only a red mark which symbolised the development of the innerself. The inner-self develops with the change of the soul. Our organisation stands for the continuous refinement of our emotional status and the karmic-relations of our various deeds.
This is like choosing one white lotus among a similar variety of flower. The lotus does not bloom in a clean place. It blooms in slush. The character you have imbibed from the dirty world around should be discarded. The present human society does not only reflect humanity but also the animal society. The present world is full of solid waste but one must not forget that the lotus blooms in the mud. We must not let ourselves be coloured with the dirt.
From the prayer "Namo-Myohorenge-Kyo" the term 'Renge' signifies the flower 'Lotus', 'Myo' means 'invisible world' and 'Ho' means the 'visible world'. You find lotus in both the worlds. The mud keeps the lotus alive and lets it bloom. "Sadharmapundarika Sutra" expresses the same kind of teaching. Sakyamuni Buddha was born in this world to preach this teaching all over.
In our Logo, a petal is a bit drooped at the right part of the lotus. This signifies 'lending a hand'. The right hand expresses 'welcome' and the left hand tells 'let one be returned having completed' – this is what is called 'Michibiki'. The round part of the flower symbolises a vision to build up a similar shape (completeness) and one should be proud for being a part of that whole.
None of us are born during happy times. We must be grateful even if we are born in such times. No one should be an escapist. We must give up the bad character that we carry.
Our Founder, Guru & Muma jyu







Our Founder President & Muma Jyu